Stained Lead Glass Oxfordshire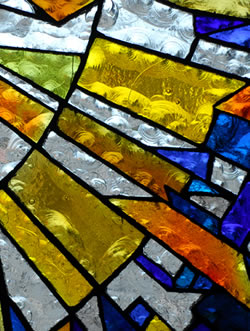 At Thame Double Glazing, we strive to offer the residents of Oxfordshire the best services and product quality. Our excellent reputation, quality of service, and product designs, enable us to stand out from the crowd. All our glass with stained lead is created with expert skill and techniques that are traditional.
Whatever your vision for your home, our experienced team can ensure that it is brought to life. Extensive choice and our tailor-made products, enable you to achieve the perfect look for your home. Our designers will work by your side, helping to bring your vision into reality, and creating a style of stained lead glass that reflects your unique tastes.
The team at Thame Double Glazing will work to create your perfect design, discussing possible modifications and any improvements with you at each stage. Each design is then crafted by hand to ensure your vision is completely translated.
Benefits and Features of Stained Lead
Ensures your home has a higher level of privacy for increased comfort.
The installation is quick and straight-forward.
The designs are personal to you and your home.
With multiple colours, different styles of lighting can be achieved.
Similar products that may be of interest, include our range of window glazing, glass cutting, and textured glass.
You might also be interested in our glass cutting, textured glass or window glazing