Balcony Glazing Oxfordshire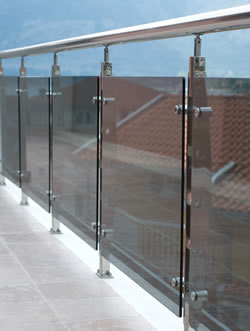 For your convenience and for the modern design of your home, the Thame Double Glazing balcony glazing range offers incredible potential. We strive to give Oxfordshire residents the best service in terms of workmanship, product quality, and installation, for all our balcony glazing.
With an excellent reputation, the team at Thame Double Glazing are unparalleled when it comes to the balcony glazing we install in Oxfordshire. All our products are bespoke and can be customised extensively, created especially to fit the design and style of your home, and enhance the external appeal considerably.
The design of our balcony glazing allows it to benefit your home in a number of ways, including adding a decorative feature to the outside of your home that is truly eye-catching. Not only does Thame Double Glazing balcony glazing give you more space to enjoy, but it adds increased weather protection to your home, so you can take in the view in complete comfort.
Benefits and Features of Balcony Glazing
A stunning partition between the interior of your home and the exterior.
Budget-friendly.
Multiple options for designs and finished available.
Similar products that may be of interest, include our range of emergency window glazing, glass polishing, and balustrades.
You might also be interested in our balustrades, emergency window glazing or glass polishing.