Soffits Oxfordshire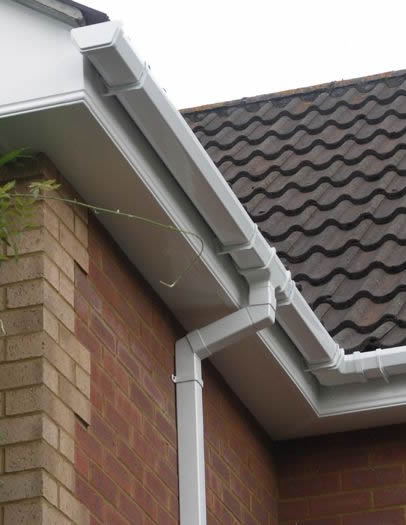 The wonderful range of soffits available at Thame Double Glazing provide the perfect solution to dealing with the space underneath your eaves permanently. You will no longer have to worry about re-decorating the outside of your home, having to hire scaffolding, or rely on a ladder to maintain your soffits. All the products provided by Thame Double Glazing are low maintenance, guaranteed to look good, and stay clean, no matter the weather – the perfect accompaniment to any of our specialist window systems.
Our soffits not only look great, but provide much needed ventilation so condensation doesn't occur inside the void in your roof, the potential cause of serious damage through mouldy and damp roof timbers.
Thame Double Glazing Oxfordshire Soffits
At Thame Double Glazing, we have a vast range of different soffit types, all designed to lower maintenance significantly, and stay looking great.
Many homes in Oxfordshire still have the traditional style of timber soffits. These are the source of substantial maintenance needed to prevent rust, rot, insects, and mould from detracting from the external appearance of a property.
All Thame Double Glazing soffits have a 10-year guarantee, as we are confident in the longevity, and low maintenance that our product delivers.
With just one simple upgrade to a better suiting soffit, you can have a peace of mind that your home will keep looking great for many years, and you won't need to paint or perform costly maintenance.
At Thame Double Glazing, you have a great range of soffits to choose from, with different styles designed to suit different types of home. If you want to improve the appearance of your home with a new soffit, don't hesitate to contact our team at Thame Double Glazing.
Similar products that may be of interest, include our range of roofline, gutters, and cladding.
You might also be interested in our cladding, Roofline or gutters.