Shower Screens Oxfordshire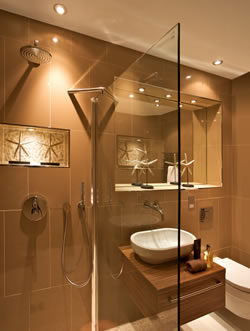 At Thame Double Glazing, we have an exceptional range of shower screens for you to choose from. Each shower screen is custom-made to increase the appearance of your home in a way that suits your personal tastes. Much more durable that standard shower curtains, our range are low maintenance, easy to clean, and incredibly effective at complimenting your bathroom style.
Choosing a shower screen over the alternative options, enables you to achieve a modern look with attractive styles, ease of cleanliness, and fantastic decorative options, all at an affordable price. Each shower screen is installed by the expert team at Thame Double Glazing, ensuring the finished look encloses the space and is completely secure.
By using the professional service provided by Thame Double Glazing, you also have access to our exclusive shower screen range. For more information about our unique shower screens, our reliable and experienced team are always on hand to help.
Benefits and Features of Shower Screens
Low maintenance.
Great for maintaining a dry bathroom environment.
Built to last longer than many other products.
A great solution to save space.
Similar products that may be of interest, include our range of window glazing and glass polishing.
You might also be interested in our glass polishing or window glazing.