Patio Doors Oxfordshire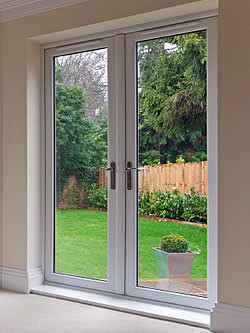 If you have a limited amount of space inside your home, the range of Thame Double Glazing sliding patio doors made from uPVC could be the perfect solution. The original sliding design allows you to optimise the space in your room by placing furniture closer to the door sides.
Thanks to the runners, made from stainless steel, the sliding doors are able to move smoothly, while the large volume of glass provides and illusion of space. There is also the additional benefit of the Thame Double Glazing sliding doors being constructed in the UK.
Oxfordshire's Highest Quality Patio Doors
Whether you are seeking easier access to outside areas, or improve the external and internal appearance of your home, Thame Double Glazing sliding patio doors are the perfect solution. The uPVC door is also a fantastic way to increase the value of your home.
Each door in our range is made to fit your home exactly, providing additional security and energy efficiency to your home. Depending on the style of your home, or your personal tastes, the doors can be fixed or allowed to slide, with the choice of having the standard two panes, or additional panes.
There are many excellent features of our Oxfordshire patio doors, including:
uPVC frames that are energy efficient and equipped with toughened multi-chambers.
70mm profiles designed to the highest standards.
In line with the standards set by the British Board of Agrement, the doors have a 3mm profile wall thickness, and are reinforced and fabricated.
Hook locks design with multi-action for high security.
Glass that is toughened for safety.
Coextruded gasket seals that are design to be concealed and not sink.
Hinge bolts for security.
Glazing beads internally for increased security.
Multiple design options including lead designing, obscured glass, textured glass, and Georgian bars.
The option to customise the appearance with extras like handles, hardware colouring and design, and low aluminium thresholds.
A range of different finishes, such as Artisan, rosewood, white, and light oak.
Similar products that may be of interest, include our range of garage doors, bi-fold doors, and aluminium doors.