Bargeboards Oxfordshire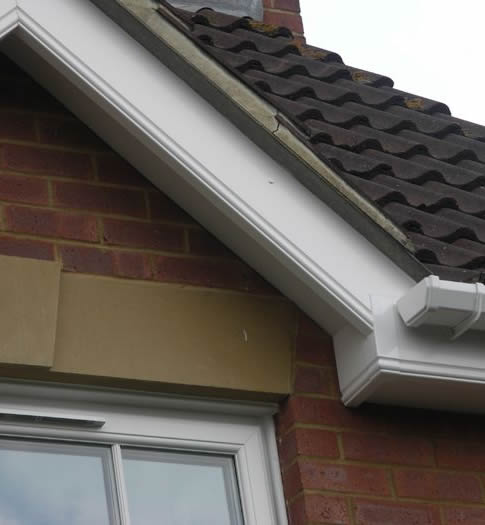 A bargeboard is attached to the gables of a property, along the roof pitch, to improve the external appeal of a house.
Due to the placement of the bargeboard, it covers the visually unappealing structural roof details, creating a decorative feature that can enhance the appearance of any Oxfordshire home.
Thame Double Glazing Bargeboards
The bargeboard range at Thame Double Glazing are all designed to look great and also lower maintenance requirements.
Low Maintenance and Longevity
Many homes in Oxfordshire are still using a timber bargeboard. To avoid issues with rot, mould, insects, and rust, these require a lot of maintenance to keep them in good condition.
The range we have created at Thame Double Glazing, are low maintenance, built to last, and all have a 10-year guarantee.
Using high-quality bargeboards can completely transform the look of your home, ensuring maintenance is reduced, there is no need to paint, and you won't have to replace your bargeboard for many years.
There are plenty of designs and styles to choose from in our extensive range of bargeboards, with multiple opportunities to gain a unique appeal to your property. For more information about Thame Double Glazing bargeboards, get in contact with our professional team today.
Similar products that may be of interest, include our range of roofline, soffits, and cladding.
You might also be interested in our soffits, cladding or roofline.