Leaded Light Windows Oxfordshire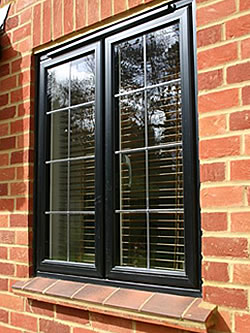 Many Oxfordshire residents have chosen to have Thame Double Glazing windows with a leaded light installed.
A leaded design can be an excellent addition to any window, improving the appearance, and giving it a traditional style appeal.
Common designs chosen as leaded patterns in Oxfordshire are the diamond and square designs, but custom-made designs can also be created to give your property a completely unique style.
Another popular product amongst residents in Oxfordshire is leaded boarders. These are always custom-made to order, ensuring the result is perfect for your individual home.
Options like window restoration, the replacement of aluminium frames, or a secondary glazing, can be considered if your property is grade 2 listed. These enhance the look of a property, make it warmer, and give a stronger sense of security.
Similar products that may be of interest, include our range of Georgian windows, sliding sash windows, and aluminium windows.