Buy With Confidence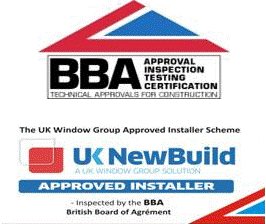 The approach we take at Thame Double Glazing is very different to other companies. We believe that all properties should be treated differently and that the opportunities to develop existing character, reproduce features, and help a home to improve, is different on a property to property basis.
There are thousands of UK homes that have been negatively affected by poorly advised architectural changes, like unsuitable windows choices. This is often the result of salespeople that are inexperienced and poorly skilled, advising homeowners to make changes to benefit their sales instead of operating on a system of integrity, where they're passionate and knowledgeable about the products they're selling.
At Thame Double Glazing, our priority is design not sales figures. Every single member of our team is trained expertly, with the skills and experience to provide homeowners with a design that they will love.
Due to this, we stock multiple windows, as no two Oxfordshire properties are the same, and no product fits every home. There are different profile shapes, designs, and thicknesses for frames, whether you choose a window from our timber, aluminium, or uPVC collections. No matter your budget or the character of your home, we can find a window that works for you.
Our team has 7 years years' worth of experience completely redesigning windows in all different types of property. When it comes to the amount of time that we invest in window proposals and consultations with our clients, we have no competition.
Before any suggestions are made, we will organise an initial consultation with you, this can be as long or short as you like. During a visit to your home in Oxfordshire, we will then talk with you about the possible products on the market that may be better suited to your home. Your budget, choice for finish and colour, any possible improvements in design, and the options that fit your needs, will all be discussed. Before going any further, our designers can then give you an estimate of costs. A fully accurate cost evaluation will be provided after further evaluation, so you always know that you are moving forwards with complete understanding and control over your purchase.
To ensure extensive visibility of the ins and outs of the project, we will provide a full proposal which outlines the cost breakdown, project information, and possible extras that we believe will be of further benefit. Photographic examples of previous projects with similar choices in design will also be included, as a visual aid to help with your decision.
All the possible options will be covered during the next meeting between you and your designer. You can pay a visit to our excellent showroom or request samples of each product. Alterations can then be made to tailor the final design to your exacting needs.
When you choose Thame Double Glazing, you won't have to deal with the ignorant and pressuring techniques that many salespeople adopt to try and push people into a sale. There will be no constant influx of phones calls that try to push you into a sale by sudden price reductions due to 'special circumstances', or 'manager deals'.
Choosing Thame Double Glazing means that you get a level of experience and skill that speaks for itself. Your home will be looked after, and the process will be something that you can enjoy, not fret over. Our team is led by a passion to achieve the best and deliver a service that exceeds expectations, something that every homeowner deserves. With doubt, we always provide doors and windows that increase the appeal of your home, and at the same time, your property value.
Property Survey

As our installers settle for nothing but the best, every survey that we perform is as precise as possible. This means that there will be no additional trims or sealants where they are not actually needed, all our doors and windows will fit perfectly, and you home will receive a finish that looks nothing less than perfect.
Product Installation

After extensive preparation, a precise installation, and having spent the time need to ensure each detail is exactly right, the completed look is the most exciting part. Every stage is undertaken by one of the highly trained and skilled craftsman on our team. Our team is like a family, with many of the members having been with us for 20 years. This lengthy experience and commitment to perfection, means that every finished installation is of an incredibly high quality.
Ongoing Service After Sales

For many companies, this is the part that is least looked forward to. Once you have settled the costs, they immediately start seeking out new projects. Our customer care is one of the main reasons to why we have grown into the strong company that we are today. As we value ongoing service, we come highly recommended by our clients, with more than half our projects either coming from a recommendation, or for further work for our previous clients.
At Thame Double Glazing, we have a team of service engineers working full time in after sales, a dedicated department that ensures a high-quality follow-up service. No matter what product you had installed, we keep a full record, so if you're ever in need of a repair, replacement, or need the product identified, we can quickly provide assistance. Throughout 3 different periods of 10-year guarantee, we have continued to trade without adjusting our company name or taking a break from sales.
The team at Thame Double Glazing takes guarantees seriously, making us a company that you can trust to not just provide excellence, but be there if you need us. As always, we very much look forward to working with you and your family.