Roofline Installers Oxfordshire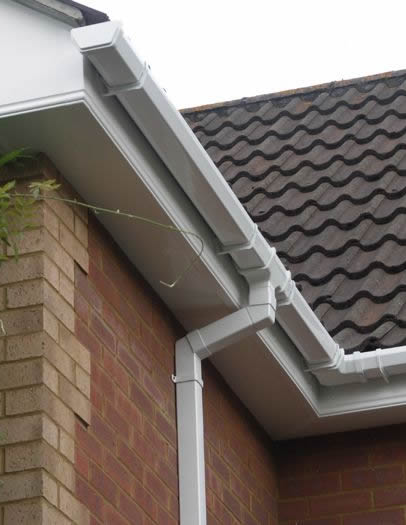 One of the main aspects of our company that separates Thame Double Glazing from the crowd, is our attention to detail and incredibly high standards with all our roofline installations.
Our Expert Team of Professional Craftsmen
During every install, we completely remove the old timber, never using poor quality refurbishment board to cover current bargeboards, soffits, or fascias, like some companies do. There are 7 different styles of fascia board available in your range, with further customisable decoration available with one of our 4 options for moulded edging installation. The range at Thame Double Glazing is completed with 4 further cladding designs, created using a strong form of cellular uPVC. These are available in light oak, white, and mahogany.
What Is the Cost?
Every single one of our Thame Double Glazing products are created to match the individual requirements of your home. Final prices can only be given after an evaluation of your new product, but we always adhere to these commitments about costs:
We strive to provide high-quality at the best prices.
There will never be pressure, only assistance and advice.
A quotation that is bound will be provided, ensuring you have complete control and knowledge of the cost breakdown.
Our suggestions are based off our passion of the product, not because of the pressure to sell.
We always price competitively.
With 7 years' worth of experience installing to the highest degree of quality, you can trust us to look after your home.