Glass Polishing Oxfordshire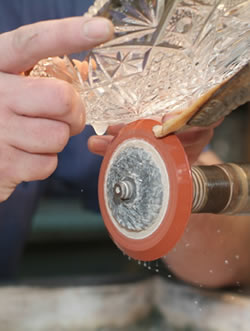 At Thame Double Glazing, we have specialist glass polishing machinery, so we can polish the majority of glass types quickly and efficiently, to a professional standard, while you wait.
We believe only in delivering the best results at Thame Double Glazing, so every Oxfordshire resident will always receive the highest quality. Our professional, innovative glass polishing method ensures that each project we undertake is affordable and sustainable. The team at Thame Double Glazing can renew and restore panes in a highly efficient way, returning them to the best standard possible.
Our service is available at an affordable price to Oxfordshire residents, with an extensive selection of options available for scratch repair, designed to suit your individual requirements. For more information, don't hesitate to contact the friendly team at Thame Double Glazing.
Benefits and Features of Glass Polishing
A professional and quick service.
Budget-friendly.
Mineral surface and scratch removal on glass.
Similar products that may be of interest, include our range of window glazing, balcony glazing, and glass cutting.
You might also be interested in our glass cutting, window glazing or balcony glazing.