Textured Glass Oxfordshire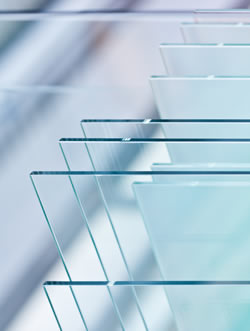 Make the glass in your home really standout by including a unique pattern or texture that suits the style of your home. At Thame Double Glazing, we have an extensive textured glass range to match any property style. When you choose Thame Double Glazing, you will always benefit from expert designer assistance in selecting the perfect design to enhance the appearance of your home.
Bringing a touch of creativity into your glass design with our selection of decorative styled glass or organic textures, is a fantastic way to give your property the wow factor. The benefits of textured glass extend to an increase in privacy, additional internal light flow, and a unique, custom-tailored, appeal to your home.
At Thame Double Glazing, we will work with you to provide the perfect design, inviting you to visit us and see first hand what can be achieved with custom-designed textured glass, all of which is installed by our expert team.
Benefits and Features of Textured Glass
Enable light to better enter your rooms.
Enjoy an increased privacy in your own home, in a subtle way.
Pick the perfect design from our extensive range, or work with our team to design a unique style.
Similar products that may be of interest, include our range of glass polishing, glass cutting, and stained lead glass.
You might also be interested in our stained lead glass, glass polishing or glass cutting.